We just got the walls repainted and it looks a lot cosier now.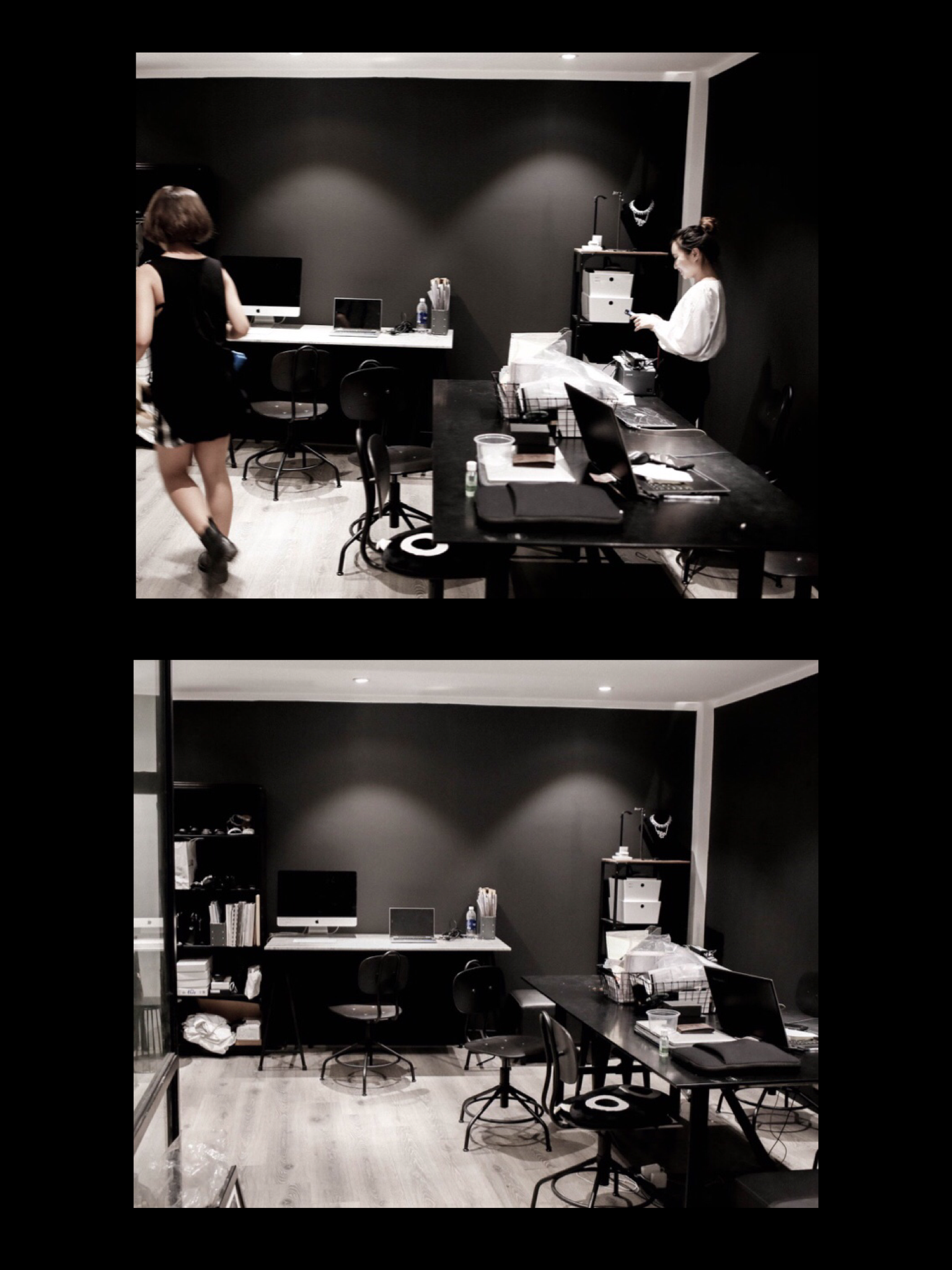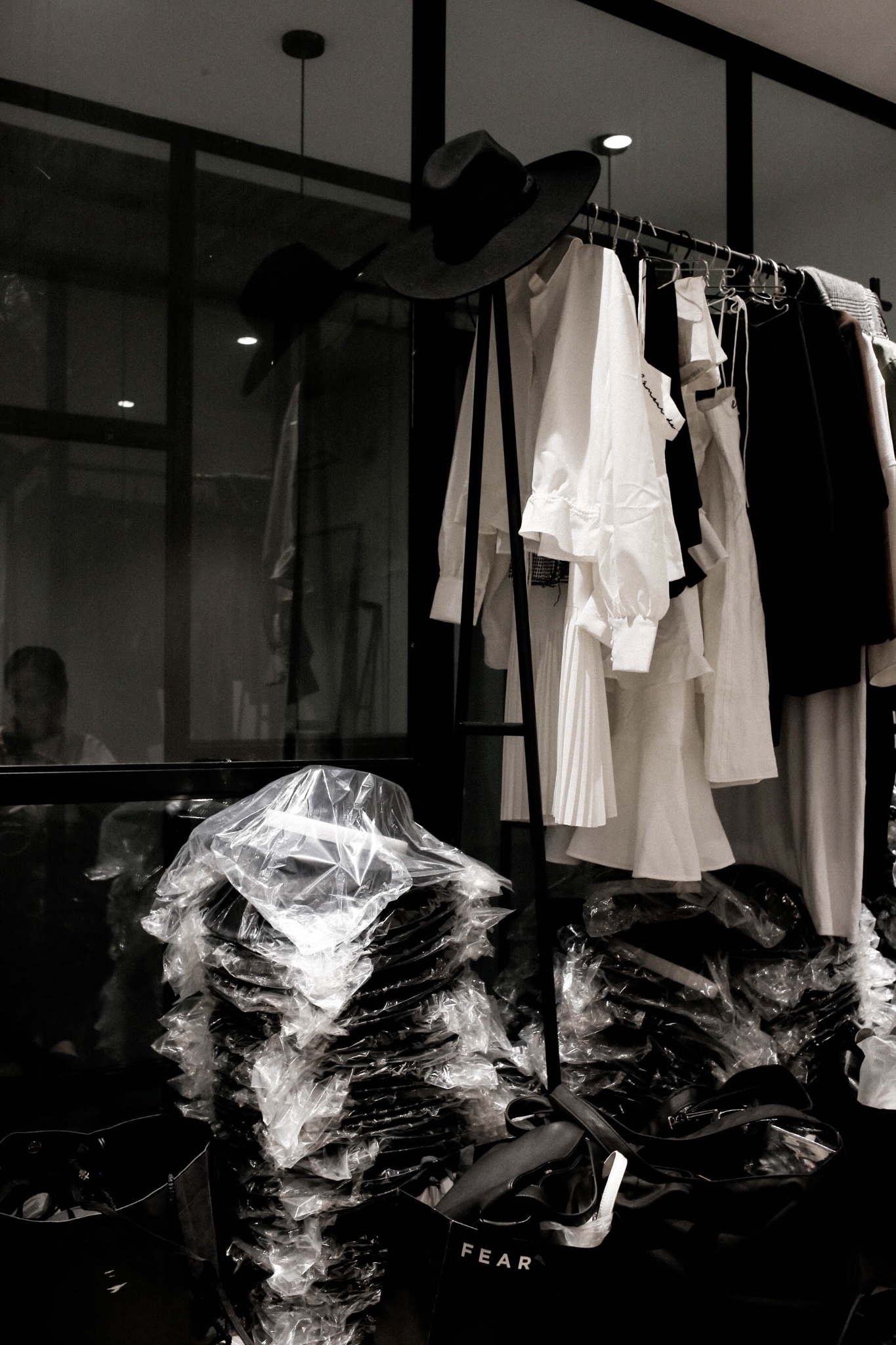 I asked you guys on insta stories whether you'd like to know where Floralpunk's office furniture is from so here is the post. We have so much stuff up there (it's above the shop), and it does get messy often, but it's one of those life goals I had. A proper office for the girls. Right now from the morning it's mostly the online customer service team and our store manager, and around midday to noon it fills up with the marketing team and our accountant. These days I have been more active at Floralpunk so I come up almost every day as well. Yesterday we got the walls painted, rearranged everything a little bit and this is how our office currently looks like, but it's not the final look yet. Most of our office stuff is from Ikea as well, because I figured a lot of things are simply cheaper to buy at Ikea and to have it shipped from China rather than buying overpriced and less my-style products here.
PRODUCTS:
1. Marble table - I got the legs made according to Ikea legs from an iron maker, but it's cheaper to get those table legs from Ikea if you are going to order anyway. My iron maker is on Vo Van Kiet street, a little bit further from the Calmette intersection, I don't have the exact house number. The marble top is from 32 Hải Thượng Lãn ông, Phường 10, Quận 5. It's a place that sells marble and granite and I found that they have the best prices from all the places I checked in D7 & D5.
2. Big black table - It's a dining table from Pho Xinh or Ashley home on Nguyen Co Thach street in the Sarimi Sala apartment complex right after the Thu Thiem tunnel. Last time I checked it was still available but surface scratches really fast. Not good value for price (it was 13 mil or so).
3. Shelves - Both our shelves are from IKEA, pretty cheap. Order through buying agent, Ikea has them packed pretty neatly so they are easy to ship.
4. Sideboard - I got it custom made for our store (it's the same as our jewelry tables downstairs just without marble top) from MQD Design and it was 8 mil.
5. Chairs - All our office chairs are from IKEA China, imported as well.
6. Office organisers - all boxes, paper goods organisers etc. are ordered from IKEA as well.
7. Clothes rack - I got it made from the same iron maker mentioned above.
So yeah as you can see, most of our stuff is from IKEA China, if you plan to furnish a room completely I highly recommend this option as it's a better value for money option in my opinion. Other options are ordering from Taobao, they have pretty good furniture as well. For our kind of style, it's really hard to get furniture at a decent price on the local market. Home Up 1988 has pretty decent tables now, for chairs there are Home Up, Handyman and a bunch of other FB Pages, but I can't remember all of them. If I search my Facebook likes there will be probably more, but this post is supposed to be where our stuff is from, so yeah : ) Just google "dịch vụ mua hàng trung quốc" for shipping services from China. I don't always have these kind of things shipped together with my agent who also ships our products in large quantities so I can't recommend that person to you.
For office supplies, most of them the girls buy themselves so I can't help with that either. I did purchase a lot of things from Muji on my trips and brought them back for the girls to use though. I have a thing with colours as you might know, and most products available in Vietnam are pretty colourful. There is also this website for office supplies called Flex Office if you prefer to buy stuff online and locally. I hope this post was helpful once moreeee, let me know by giving it a like : D